About The Founder
Dr. Siohvaughn L. Funches is a loving mother, renowned public speaker and a now two-time published author! Spearheading her own publishing company, A Wow Woman Publishing Co., she has authored and released two books, The True Story for God's Glory: The Life of Siohvaughn L. Funches-Wade and You Gotta Let God Finish! And being so filled with both the wisdom and revelation of God's purpose for her life, this diligent woman has already commenced her third literary work!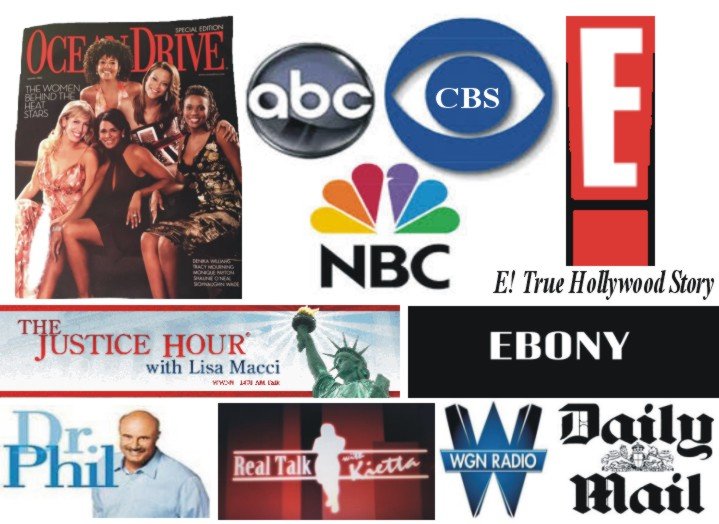 To truly know Siohvaughn is to know that her greatest passion, aside from being a mom, is A Woman's Worth Foundation, Inc., otherwise known as "A Wow Woman Foundation." Having been inspired by God, she founded and remains President of A Woman's Worth Foundation, a non-profit Christian organization with a focus on issues affecting women. In furtherance of this Foundation's mission, she has dedicated a large part of her life to helping women know and understand their God-given identity in order for them to fulfill their God-given destinies. This is what inspired the WOW Woman idea. Christ has indeed made these women, WOW Women with a divine purpose! WOW women standing for: Women Of Worth, Women Of Wisdom and Women Of Wealth! Siohvaughn's dedication to sharing this life-transforming truth as it is revealed in the Gospel of Jesus Christ has her impacting this entire world in a major way, one life at a time.
Siohvaughn Funches is certainly a woman of worth. She is enriched with the love of God and is a continual support for women all over the globe. With a deep passion for purpose, Siohvaughn counsels women from all walks of life in order for them to understand their worth. This woman of worth knows that a woman's true value does not lie in what she possesses, whom she knows, or what she looks like. Rather, her worth is found in whose she is, and she is Jesus Christ bride. This truth cannot be changed and likewise her worth cannot either. Women of worth are and always will be; the one God says is worth Him dying for! That worth certainly cannot be measured but is far above material possessions, outer beauty and the company a woman keeps. The worth is priceless! As Siohvaughn imparts these transforming-truths into women around the world, their whole lives are being changed and enriched for the better!
Siohvaughn is also passionate about restoring a revelation and sense of worth to women survivors of domestic violence (DV). Having overcome domestic violence and it's deadly effects herself, she has dedicated a large part of her life and Foundation to helping other women survivors of DV be healed, restored and secure in their God-given worth. Dr. Funches has provided countless hours of Professional Domestic Violence Counseling to these brave women as well as provided transitional housing at The Safe Haven of Hope, a shelter she owns for women and children survivors of domestic violence. In sum, Siohvaughn is a most gracious and powerful woman who has had every area of her life transformed for the better because she understands the truth about a woman's worth, and because of her love for women she continually shares these life-transforming truths with woman around the world so that they too will have their whole lives enriched!
Dr. Siohvaughn Funches is also a woman of wisdom. Dr. Funches has earned her Bachelors Degree in Psychology, a Master's level certification in Professional Counseling, a Doctorate in Theology and a Juris Doctorate degree in law. Having graduated from Law School Magna Cum Laude, this brilliant woman earned a multitude of academic accolades throughout her Law School career. Not only was she placed on the Dean's List for outstanding academic performance in Law School multiple times, she also received the Cali Excellence for the Future Award on numerous occasions for being the top student in her class. In recognition of her outstanding pro bono work in the legal field, she received the prestigious Georgia Supreme Court Justice Leah Ward Sears Award. Dr. Funches was also awarded the honorable Edward J. Henning Memorial Award for her excellence in the Alternative Dispute Resolution field.
Currently, as a part of her legal profession Dr. Funches owns her own alternative dispute resolution firm, The Mediation Matters Firm, LLC, and provides a variety of professional alternative dispute resolution services to clients. As a Registered Civil Mediator and Arbitrator with the state of Georgia she mediates numerous cases for several judges in Georgia. Sworn in as a Guardian ad Litem in the state of Georgia, Dr. Funches also advocates relentlessly in court for abused and neglected children.
Siohvaughn Funches is also a woman of wealth. This wise and savvy entrepreneur owns her own real estate investment firm, which provides hotel-style rentals for business executives as well as vacation rentals for families on the coast. Like any wise investor, Dr. Funches understands the principle of diversifying and therefore, has begun her own women's clothing line.
To obtain more information on this WOW woman and to book speaking or event engagements
contact
her.